Chief Keef had to spend some time in a Miami jail over the weekend after he was arrested during a traffic stop.
As TMZ reports, the Chicago rapper was driving a green Lamborghini and was being followed by some people in a Nissan Altima. Somebody from Keef's vehicle got out and started talking to someone in the Altima.  According to police, weed was passed during the discussion. Afterwards, both cars were stopped.
Officers found weed in the Nissan and found lean in Keef's vehicle. Police also say the Chicago spitter had "Bloodshot watery droopy eyes and mush mouth" when they stopped him.
"It's okay," Keef told the plice. "When you find weed in my urine, I'll just get my attorney to get my marijuana card."
In the end, four people, including Sosa, were charged with misdemeanor possession of marijuana.

Keef took quite the mugshot: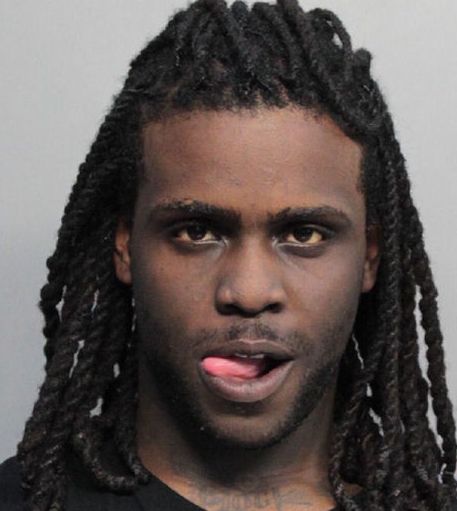 It's not clear how long Keef and his boys were in lock up, but based on a photo from someone in his Glo Gang crew, he may be out already.
Discuss