Boosie Badazz is having a tough run.
His beef with his old buddy Webbie exploded all over the Internet and the State of Georgia is suing him for neglecting his daughter.
Things just got a lot of worse with the death of Boosie's cousin and closest homie.
Boosie raged at the news on Instagram: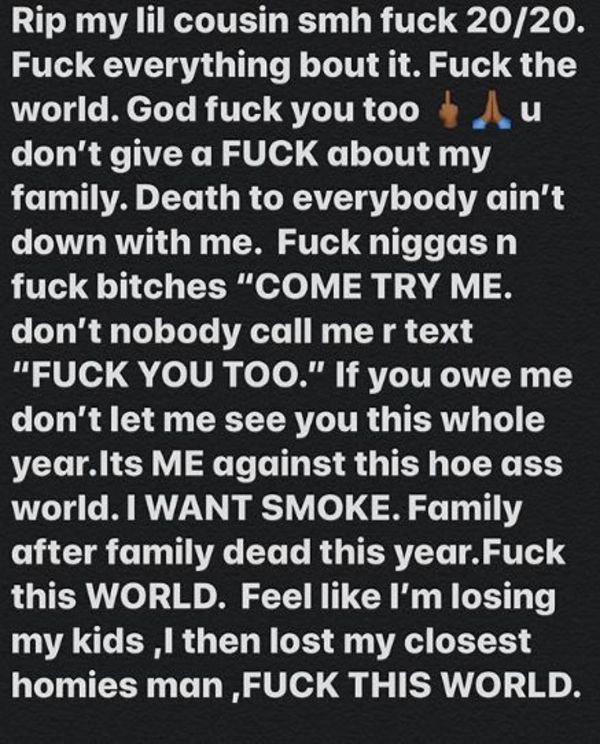 "Rip my lil cousin smh f*ck 20/20. F*ck everything about it. F*ck the world. God f*ck you too. U don't give a F*CK about my family. Death to everybody ain't down with me. F*ck n*ggas n f*ck bitches "COME TRY ME. don't nobody call me r text "F*CK YOU TOO." If you owe me don't let me see you this whole year. Its ME against this hoe a$$ world. I WANT SMOKE. Family after family dead this year. F*ck this WORLD. Feel like I'm losing my kids, I then lost my closest homies man, F*CK THIS WORLD," Boosie typed.
Prayers for Boosie and his family.
Discuss