Lil Nas X's dad R.L. Stafford is sick of Boosie Badazz doing things like telling his boy to commit suicide.
So Mr. LNX went after Boosie on social media.
"How the hell you're a gangsta rapper promoting drugs, gun violence, degrading women and getting high every video talking about you're for the kids," typed Stafford. "Man sit your old man looking ass down. The game has past you. We real Bankhead over here. Not like the guy who claims it."
Boosie's response was shorter.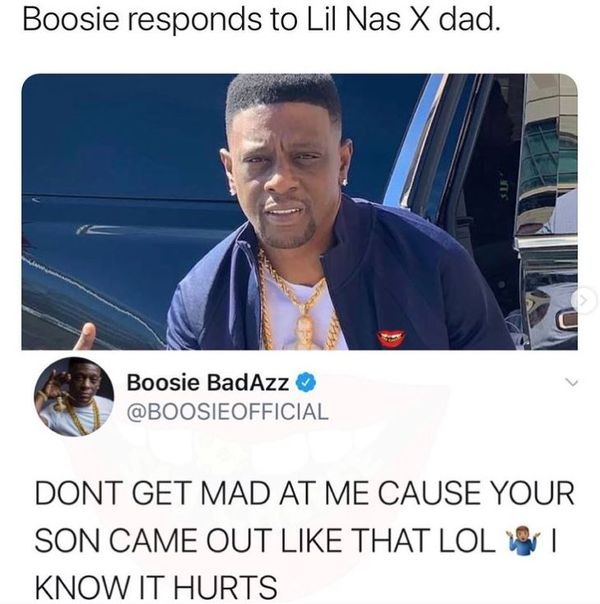 "Don't get mad at me cause your son came out like that LOL. I know it hurts," Boosie typed.
Is that a sick burn?
Discuss