Blueface recently got his jewelers' logo tattooed on the side of his head.
That's a weird thing to do, even for a weirdo like Blue, and Blue's troll rival Tekashi 6ix9ine speculated that he owed the jeweler, NYC Luxury, money.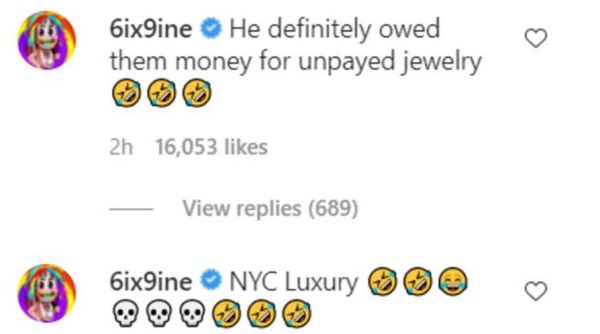 TMZ caught up with NYC Luxury CEO Gavriel who explained that it's not debt but love that got Blue under the tattoo gun. He also had some words for 6ix9ine.
"He just loves our brand, bro," Gavriel said Blueface. "F*ck Tekashi. Tekashi tries to call us to buy jewelry. We do not sell to Tekashi. Shout out to Blueface. Blueface does not owe us money. He just loves our brand."
You buy that?
Discuss