Last week, Blueface threatened to take his newborn son away from Chrisean Rock, citing molestation fears.
Last night, he had a serious attitude readjustment.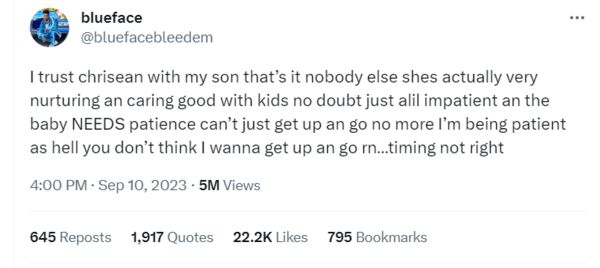 "I trust chrisean with my son that's it nobody else shes actually very nurturing an caring good with kids no doubt just alil impatient an the baby NEEDS patience can't just get up an go no more I'm being patient as hell you don't think I wanna get up an go rn…timing not right," he typed.
What do you think spurred this change?
Perhaps it was word that Los Angeles County's Department Of Children & Family Services has been investigating Blueface for having strippers around his other two kids.
Discuss