Yesterday, Blac Youngsta explained why he's keeping his beef with Young Dolph going even though Dolphin is dead.
The short of it is that he's seen plenty of his friends die, so being dead doesn't give anyone a sympathy pass. He also claims he doesn't care what other people think.
On that note, Blac posted up in a graveyard next to a stone that read "Thornton", which is Dolph's government name, to promote his latest single.
Is karma gonna catch up with Youngsta -- who was once charged with shooting Young Dolph's car up -- or is the Memphis rapper just rolling with the cold realities of life in the streets?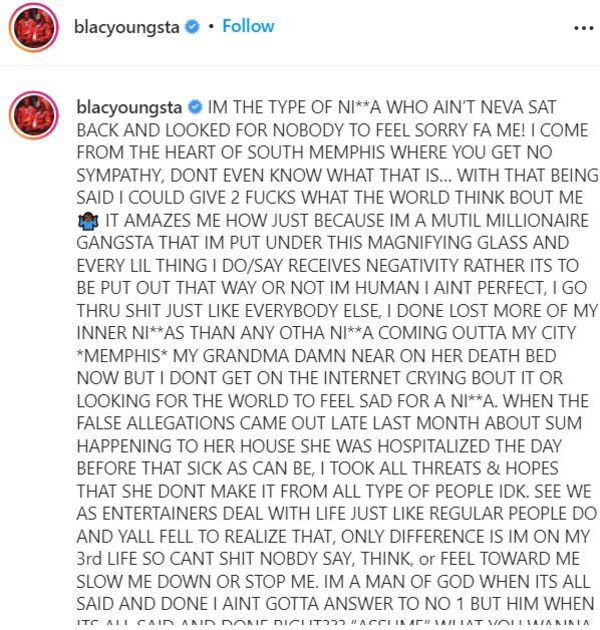 Discuss