English model and socialite Cara Delevingne was awkwardly all over Megan Thee Stallion at the Billboard awards last week.
Cara look at the camera and smile chile pic.twitter.com/QS0qCGzCpd

— calliope burns truther⭒ (@dansensolsens) May 16, 2022
In light of her bizarre behavior, Delevigne was accused of having a history of fetishizing Black women and her critics used Cara's relationship with crazy old Azealia Banks as further proof.
According to Banks, that couldn't be further from the truth. And in exonerating Cara for racial insensitivity she made a rather shocking claim about JAY-Z, Megan Thee Stallion, and the alleged Tory Lanez shooting.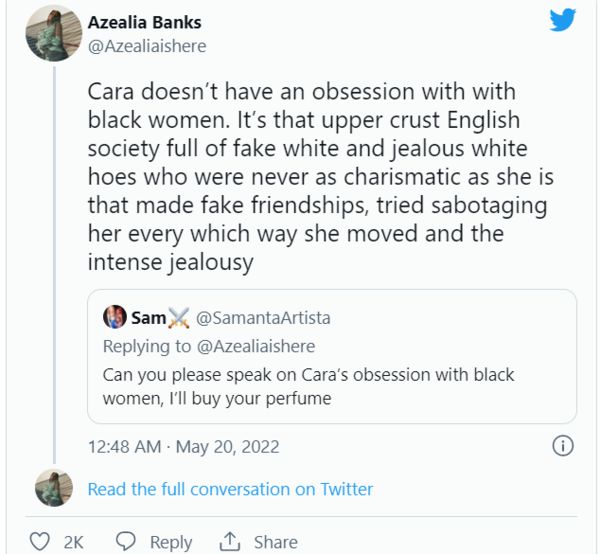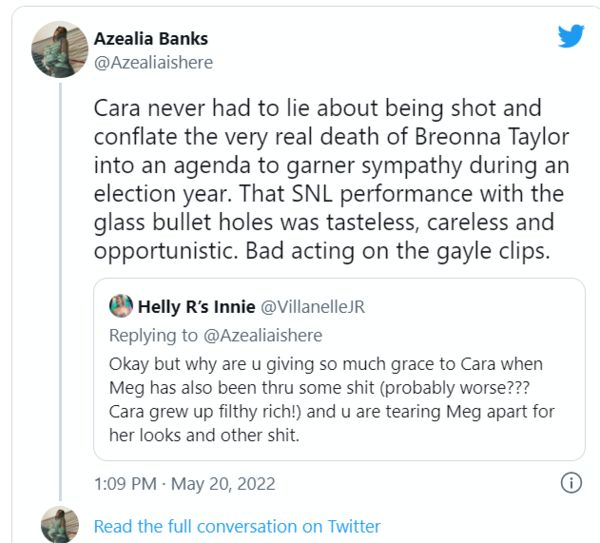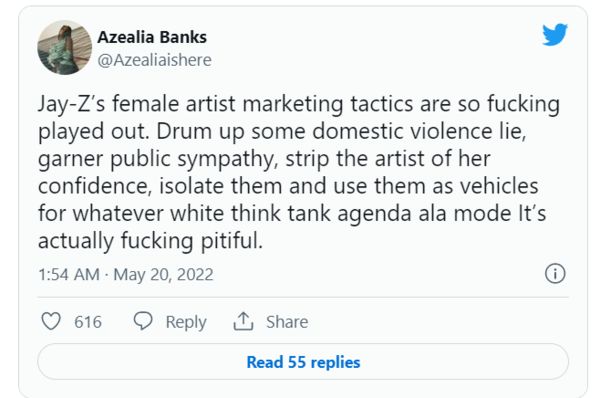 "Cara never had to lie about being shot and conflate the very real death of Breonna Taylor into an agenda to garner sympathy during an election year. That SNL performance with the glass bullet holes was tasteless, careless and opportunistic. Bad acting on the gayle clips," Banks typed. "Jay-Z's female artist marketing tactics are so fucking played out. Drum up some domestic violence lie, garner public sympathy, strip the artist of her confidence, isolate them and use them as vehicles for whatever white think tank agenda ala mode It's actually fucking pitiful."
That's a wild accusation, that JAY-Z was behind Meg lying about Tory Lanez shooting her. Do you think there is any truth to it?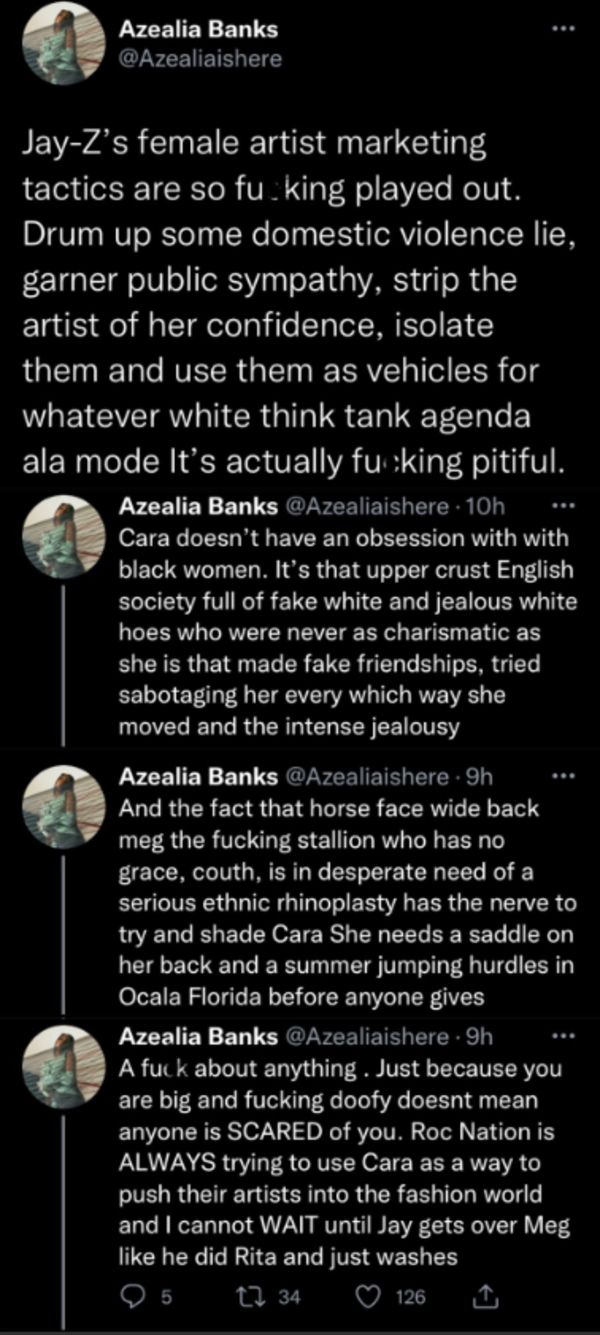 Discuss