While the general (and unsubstantiated) consensus has been it was a tryst between Amber Rose and Nick Cannon that broke up her marriage with Wiz Khalifa, Rose is pushing back hard against that assumption. Since it's 2014, she's using Twitter to do that pushing.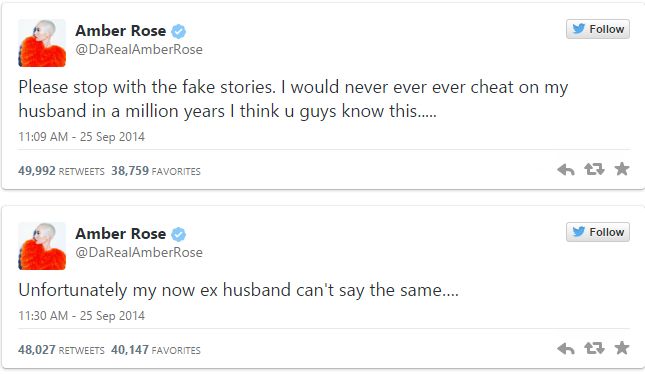 Instead of engaging his soon to be ex-wife in a social media he said, she said, Khalifa responded to the accusations by posting a picture of him and his loyal hound. Unfair, Wiz, everybody loves dogs.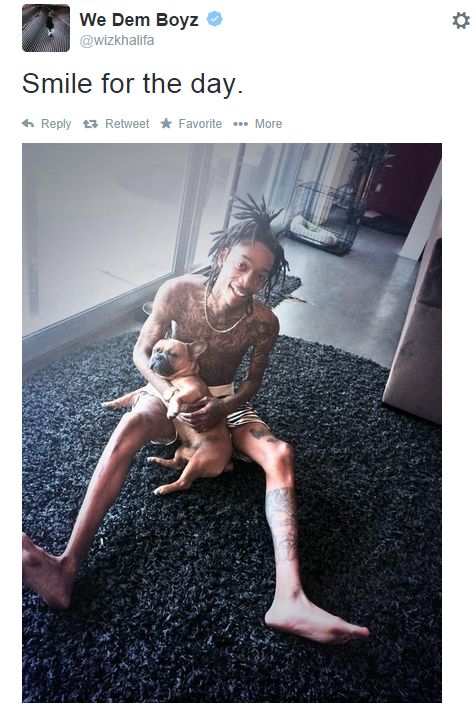 There are also reports that Rose had Khalifa sign a prenup before their marriage. The eight page agreement entitles her to about million bucks upon divorce. However, the prenup may actually prevent Rose from getting more money from Wiz, who Forbes estimates will make $13 million 2014.
That's because a clause in the prenup denies her spousal support, which she is also seeking in her divorce papers. Since California is a no fault state, proven infidelity won't automatically void any part of a prenup and it would require a legal battle for Rose to get any more than the initial million. (Outside of child support.)
For the sake of their young son Sebastian and their own sanity let's hope this doesn't get too messy.
Maybe everybody should just take a deep breath and take a look at the adorable pup.
Discuss