Adrien Broner has said he'll only return to boxing if he gets a $10 million payday and will be working on his music until he does.
"I haven't heard from Stephen Espinoza. Me and Al [Haymon], we talk every day but ain't nobody talking about that $10 million. So, I take that as I'm still retired. So what I'm going to do is just focus on my album, and I'm just a rapper. I'm a rapper now. S**t. Until they talk about my $10 million, I'm not going to be in the ring. So my album is dropping, and it is what it is."
His album, Still Adjusting To Fame, has some big-time features including Meek Mill, Young Thug, NBA Youngboy, Yella Beezy.
No word on when it drops, but Broner was recently begging for money on social media so we hope it does well.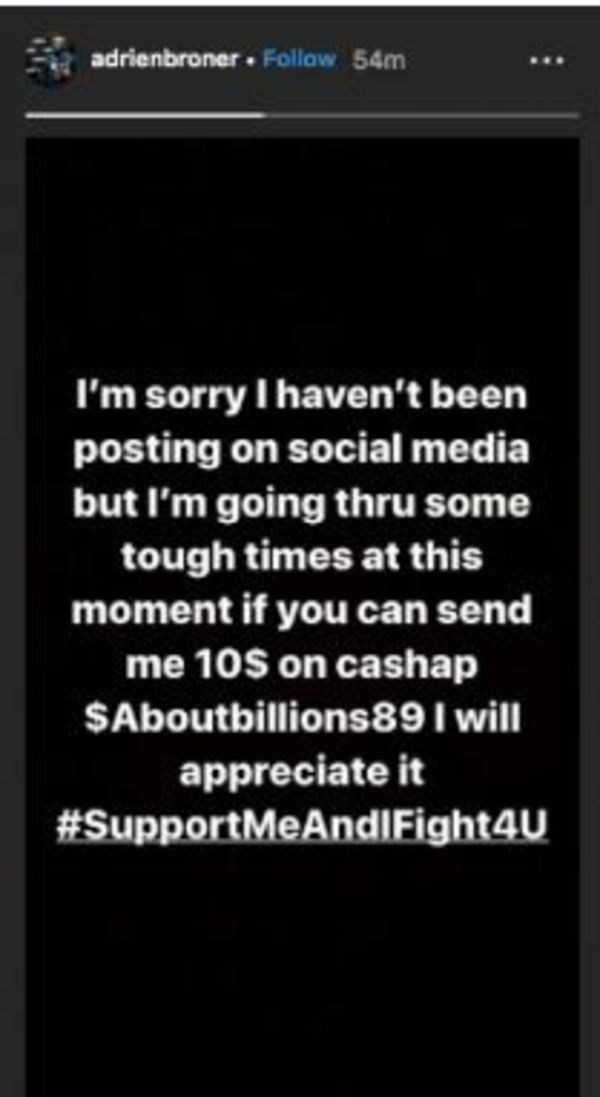 Discuss