Adrien Broner got $2.5 million to lose to Manny Pacquiao almost exactly a year ago. Even before that, he was the type to stunt all of his cash on the gram, even flushing some of his money down the toilet for the clout of it all
His life of excess has caught up with him and today the 30-year old jumped on social and played the part of a crackhead by begging his fans for the paltry sum of ten dollars.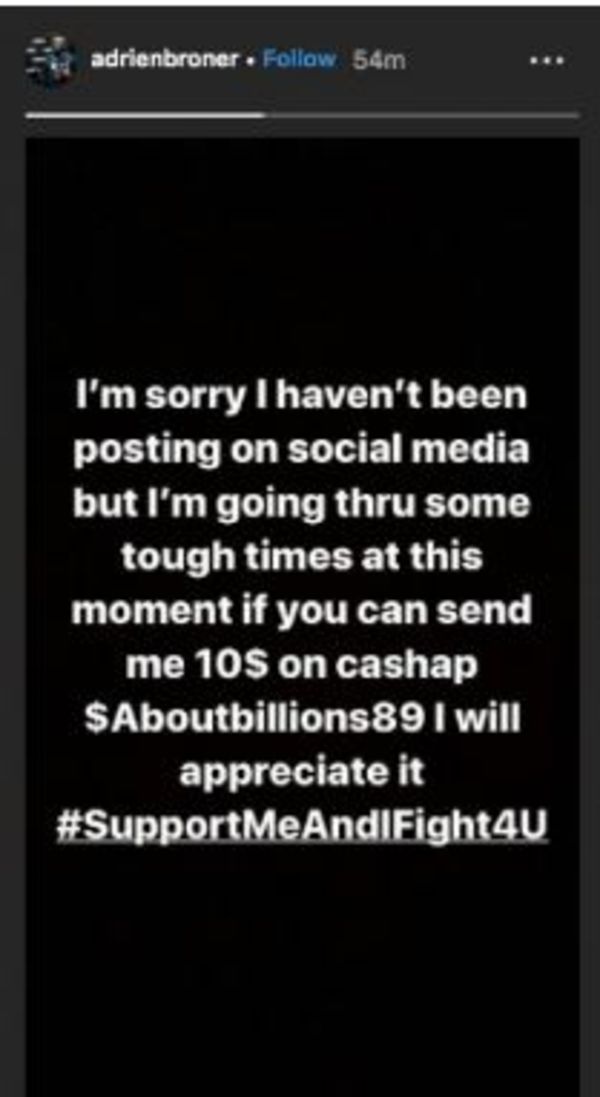 "I'm sorry I haven't been posting on social media but I'm going thru some tough times at this moment if you can send me $10 on cash app I'll appreciate it #SupportMeAndIFight4U," he typed.
Broner has been having a tough time lately. Earlier this month he had to apologize after sliding into Bhad Bhabie's DMs and then getting called out by the 16-year old, who fashions herself somewhat of a Chris Hansen-type.
Here's a seven-year-old video of Broner giving bills greater than tens the old flush:
Discuss