Lloyd Banks shocked the rap world today by retiring.
I fell in love with Hip Hop over 25 years ago..it was that thing I turned to during good times and bad..just wanna say thank you to the artist B4 me that inspired me..and send my appreciation to everyone that supported me till this day THANK YOU!!

— Lloydbanks (@Lloydbanks) March 16, 2018
With that being said..I think it's time to lay it down 💯

— Lloydbanks (@Lloydbanks) March 16, 2018
When a G-Unit member quits the game on social media, everyone is pretty much waiting to see how 50 Cent responds.
And here it is:
In his recent track "Crazy," Fif admitted he no longer had any relationship with Banks -- with whom he had had a rocky relationship with for years
"Called my son twice, he ain't picking up the phone/ and Banks, we don't even talk no more," 50 raps.
We guess Banks's retirements means it's less likely he and Fif will resolve whatever's pushing them apart.
Update: Banks was trolling, and isn't retiring.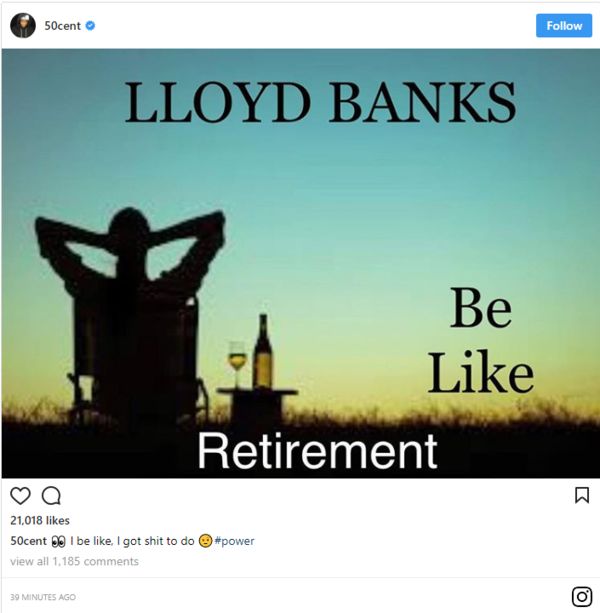 Discuss