Michael Jordan entertained everyone by palming Mary J. Blige's buttocks like a basketball during the All-Star weekend festivities.
MJ was WILDIN last night 😭
pic.twitter.com/WBtnlygSuI

— Guru (@DrGuru_) February 22, 2022
50 Cent used Instagram to weigh in on MJ manhandling Blige with DaBaby also commented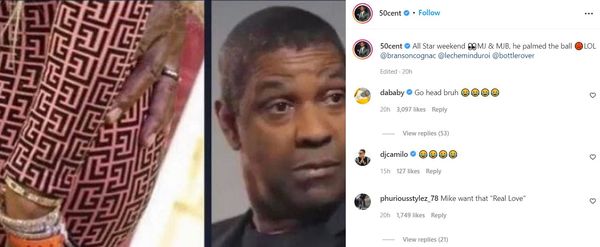 "MJ & MJB, he palmed the ball 🏀LOL," 50 Cent quipped.
"Go head bruh," DaBaby added.
So did "Magic Johnson" in a doctored meme Snoop Dogg posted on his page.
Was the GOAT's latest on-court move orth the fuss?
Discuss