DaBaby dropped the surprise album Baby On Baby 2 last night.
On the album track "Boogeyman", he made a surprise revelation.
He claimed banged Megan Thee Stallion right before Tory Lanez allegedly shot her. And then he banged her again with her feet all wrapped up.
Whether this is true on not depends on what you think of DaBaby's reliability.
Cap or not, 50 Cent is here for it.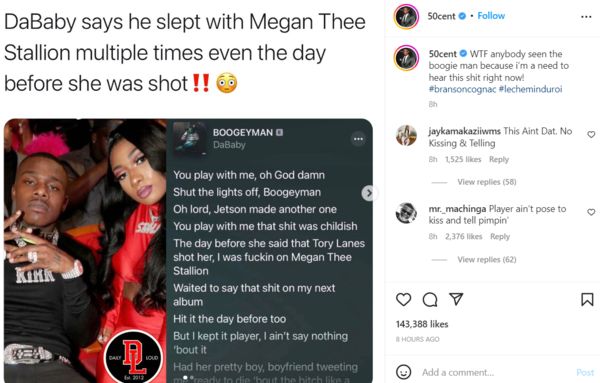 "WTF anybody seen the boogie man because i'm a need to hear this sh*t right now," 50 captioned the lyrics to the track.
50 Cent has been mentoring DaBaby, so it's not surprising that he's endorsing DaBaby stirring things up just like his mentor would.
Discuss