DaBaby hopped on Instagram yesterday to thank 50 Cent for giving him advice.
It's not clear what the G-Unit leader told him, but the North Carolina rapper was super appreciative about it.
"Somebody I been studying for a MINUTE lent me a few hours of his time today," wrote DaBaby, who recently said that his new album will definitely go No. 1."N*ggas so scared to let me in the room they f*cked around & let me end up in the room w/ @50cent 🤦🏾‍♂️ BIG MISTAKE! Beyond grateful for the game📚 Couldn't have come from a better source.💯 Now watch me put this sh*t to use👀 #BackToWork."
Fif responded in the comment section and said he's glad to mentor Dababy, especially since he lost Pop Smoke, who he also gave advice to.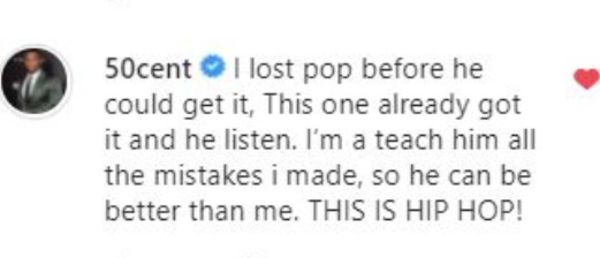 "I lost Pop before he could get it. This one already got it and he [listens]," wrote 50. "I'm a teach him all the mistakes I made, so he can be better than me. THIS IS HIP HOP!"
Given how Pop Smoke ended, do you think 50 is a good pick as a mentor?
Discuss