50 Cent is back to chiding Floyd Mayweather on the Gram.
Earlier this week, he mocked the champ's fashion sense.
Now he's taking issue with Money's fashion choices.
Floyd decided to stick with Gucci even after the blackface controversy that had folks like T.I. and Soulja Boy ditching the brand.
50's with Tip and Draco and thinks Floyd is getting bad advice.
"Champ you need a publicist, man you saying all the wrong shit fool," 50 captioned an article about Floyd saying he wouldn't honor the Gucci boycott.
50's all in on the boycott and plans to give all of his Gucci to the homeless: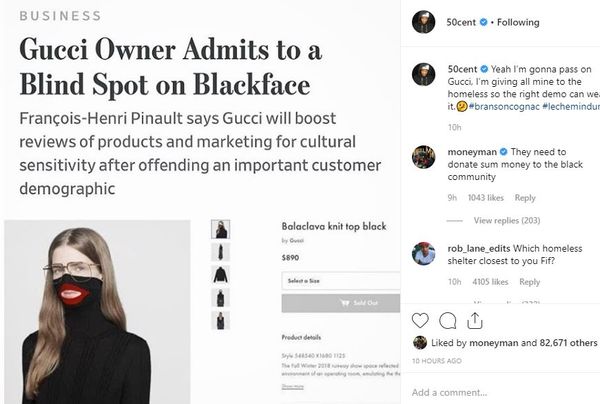 And he's not letting Floyd breathe on this one:
Discuss