21 Savage is about to have the number one album in the land with Savage Mode 2.
He wants more. 21 jumped on Twitter this morning and demanded payment from all the other rappers who stole his "Yessirskiii" sauce.
Nigga went up 30%😭 pic.twitter.com/8PKGC1w4JN

— 🎃Spooky Shika🎃 (@shikasintern) October 5, 2020
"I need 50% of every song that come out with a yessirskiii hook y'all getting outrageous with da biting I gotta get a rabies shot at dis point," Savage typed.
What do you think? Savage actually raised his price after thinking about it for a minute: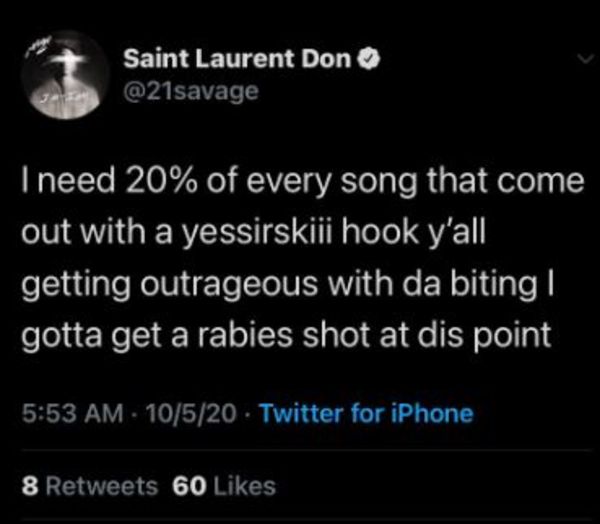 Discuss