We recently shared the tracklist for Eminem's Revival album and while some probably thought 2 Chainz would be one of the guest artists, that isn't the case.
Earlier this year, the Atlanta spitter posted a photo of himself and Em and said they recorded together, which got a lot of folk's attention.
When Eminem dropped the tracklist to Revival yesterday there was no 2 Chainz feature. Tity Boi responded on social media with three emojis, the big eyes, the angry face and a clenched fist.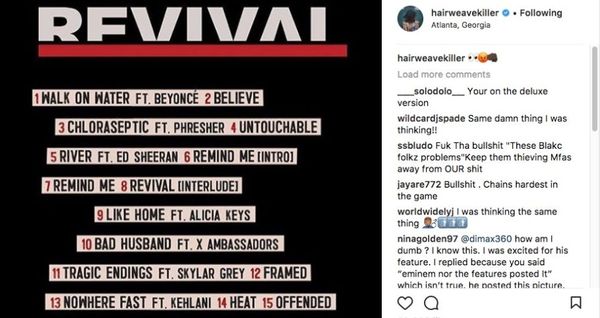 Why do you think 2 Chainz didn't make the album and do you think the song will pop up somewhere in the future?
Discuss