Yung Bleu may spit but he also sings and he plans to change up R&B. The Alabama native showed his singing skills on social media this week and then made a bold claim in the caption.
"I'm saving r&b n*ggas lyrics dnt hit this deep no more ..just wait on it," wrote Bleu, who recently defended Kodak Black after the Florida rapper pleaded guilty to sexual assault last month.
Bleu's post got plenty of attention. Some agreed that he has the potential to breathe new life into R&B, but others felt differently.
Veteran R&B singer Tank then weighed in on the debate after Bleu's clip was posted by The Neighborhood Talk, and he defended him.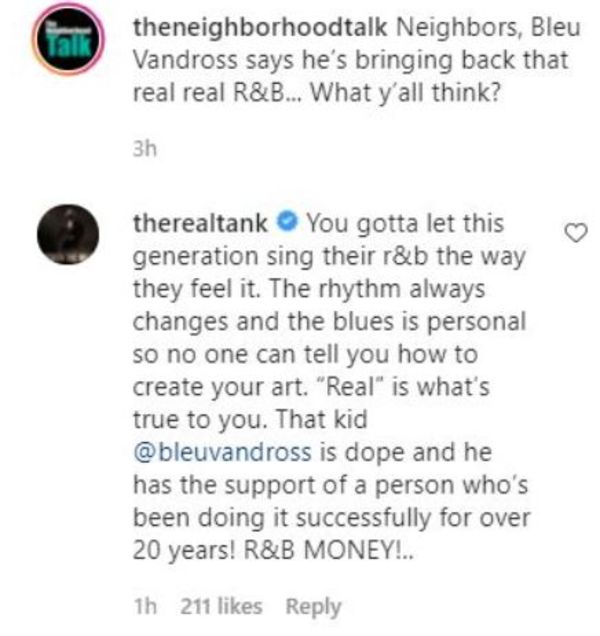 "You gotta let this generation sing their r&b the way they feel it," wrote Tank. "The rhythm always changes and the blues is personal so no one can tell you how to create your art. 'Real' is what's true to you. That kid @bleuvandross is dope and he has the support of a person who's been doing it successfully for over 20 years! R&B MONEY!"
How do you respond to both Bleu and Tank?
Discuss