There are two things that always hold true for Young Thug.
1. He will try to cause controversy with his gender bending ways. 2. His projects always get delayed.
To the second point, Thugger's Jeffery mixtape -- which was supposed to drop on August 16, Thug's 25th birthday -- is being pushed back.
300 record's boss Lyor Cohen broke the news on Snapchat, because he's so 2016.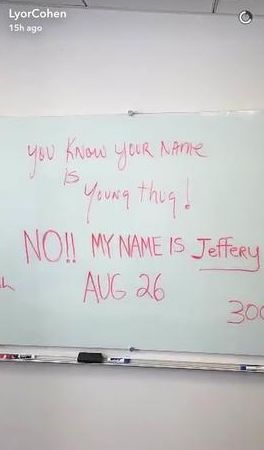 According to the whiteboard, Jeffrey now drops August 26, and Thugger will have to celebrate his birthday with just a new party dress.
Are you hype for Jeffrey?
Discuss