Last week, The Game revived his beef with Young Thug by threatening to beat the lingerie off of Thugger.
Thug didn't have any thing to say about that for a few days. But he decided to strike back yesterday in just about the strangest way possible. He posted a photo of Game's young daughter, with a caption about how cute she was.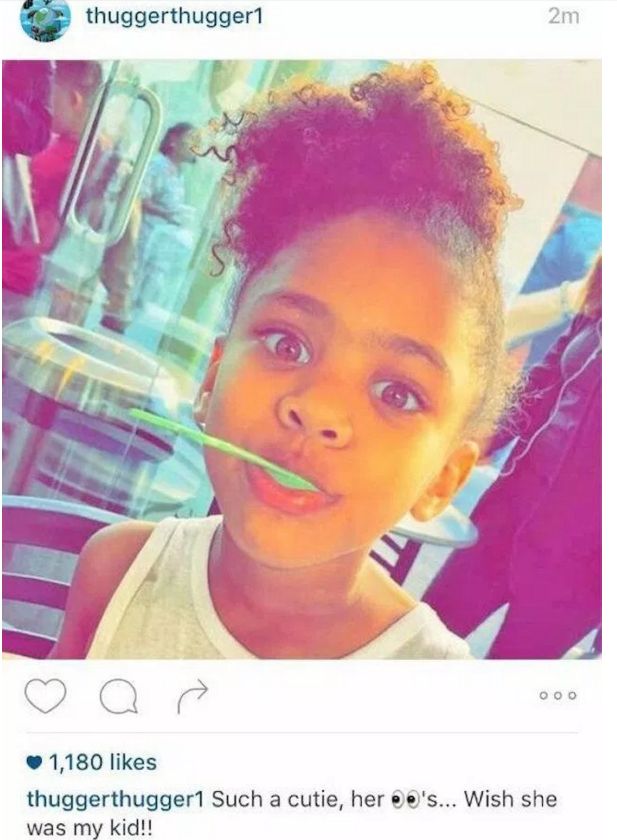 The post wasn't up very long before he deleted it. But it was up long enough for The Game -- who lives on IG -- to see it.
Game then continued the passive aggressive daughter battle with this post. (Which he also soon deleted.)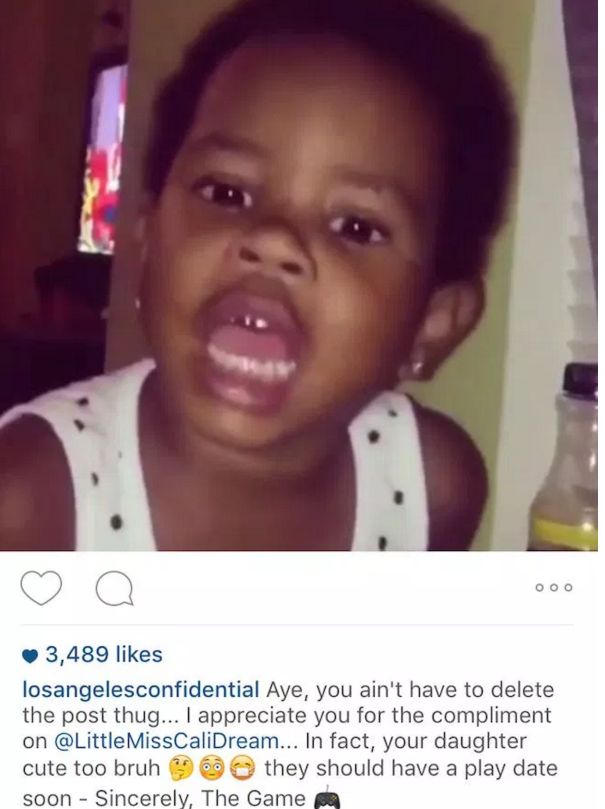 Now that's a screen shot from a notorious video of Thugger's daughter cursing. Last year, Plies posted the clip on his IG, which set Thugger off.
Granted it wouldn't be good for us, but isn't it time that rappers all turned in their social media passwords?
Discuss