Young Thug & YFN Lucci's beef has been ongoing for years now, and it doesn't look like it's not going to die down anytime soon.
The two have been taking shots at each other publicly and online, with Thugger suggesting YFN buys his jewelry at a strip mall.
Now, things have got heated up once again. It started when YFN greeted the release of Thugger's new album So Much Fun by bringing up Thug's notorious 2016 arrest at the Lenox Square mall in Atlanta.
Thugger responded to that by making some pretty serious threats on his Instagram Story.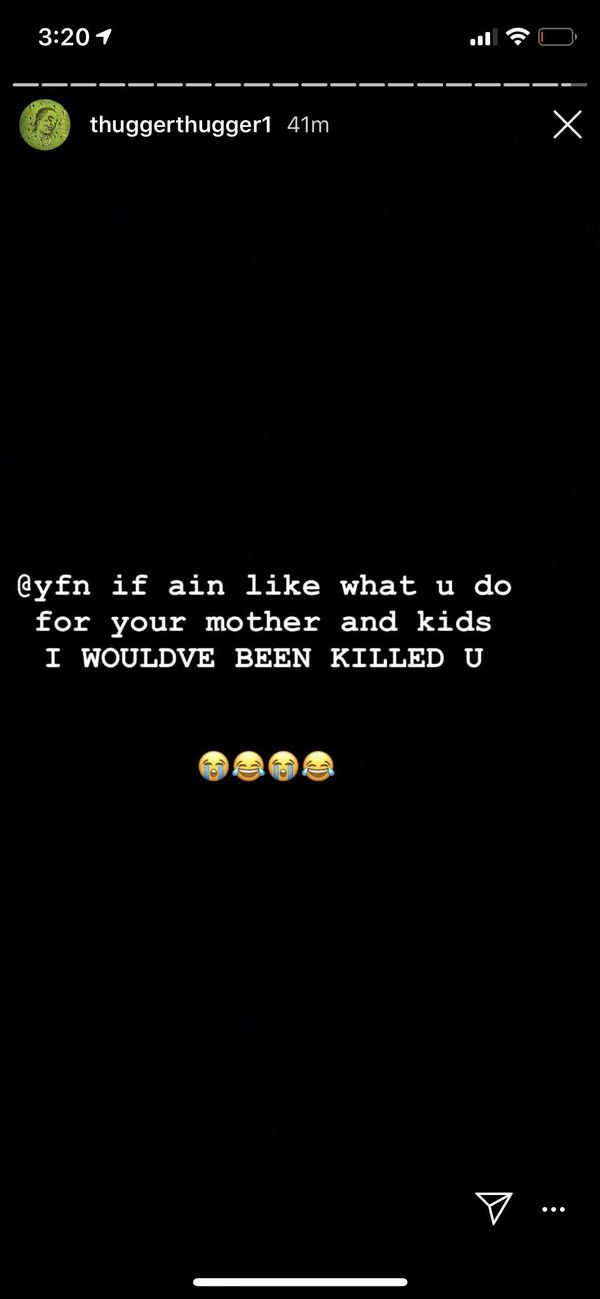 "@yfn if ain like what you do for your mother and kids I WOULDVE BEEN KILLED YOU," Thugger typed.
Do you think YFN will respond?
Discuss