Folks like Famous Dex and Fredo Santana have turned away from lean after getting so syruppy they were hospitalized.
Young Thug is going in a completely different direction.
Last night, Thugger posted a photo on IG Story which seems to show him getting lean through a hospital-style IV drip.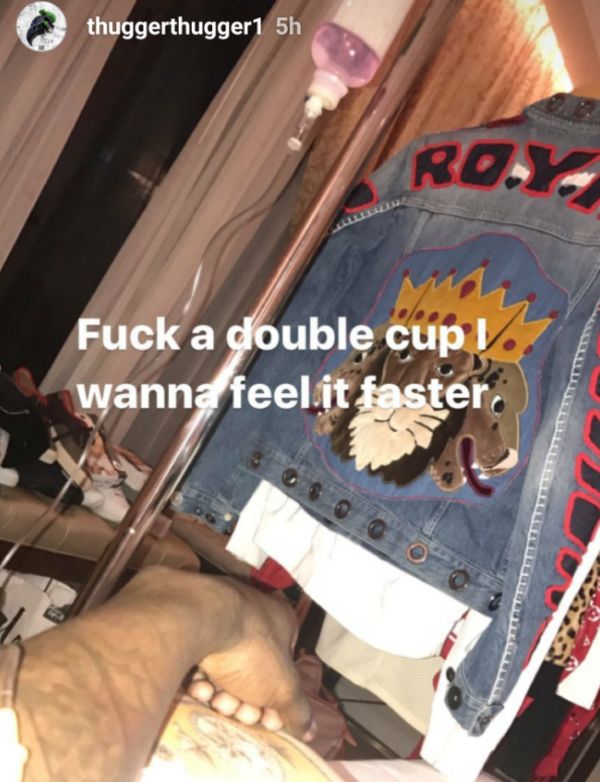 "Fuck a double cup I wanna feel it faster," Thug brags.
We learned last year from GQ that Thug is fond of injecting weird things.
He eats almost nothing. Says he does not like to eat, and goes for days without food. On the third of every month, a doctor shows up at his mansion near Buckhead and injects him with vitamins.
So it's possible he has an IG drip in his home.
It's also possible he's just trolling when he says it's filled with lean. It wouldn't be the first time he did something controversial just to make us gawk.
Then again, he has been spending a lot of time with this guy:
Discuss