Remember when Young Thug ripped off Lil Wayne for the title of his album?
Of course you do.  It just happened and people like us can't stop writing about it. But Thugger isn't done "borrowing" the ideas of other emcees. In the wake of Meek Mill's engagement to Nicki Minaj, which was leaked on social media, Thug has seemingly proposed to his girlfriend Jerrika Karlae and leaked the details on social media.
Yes, we said girlfriend. Although Thugger is still the one with the more garish rings in the photos.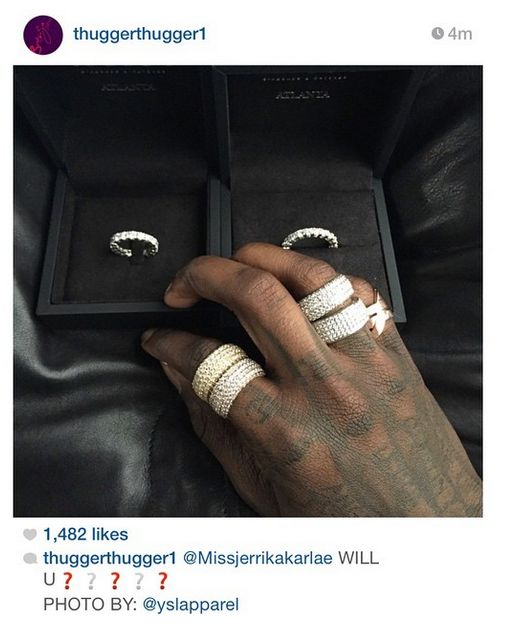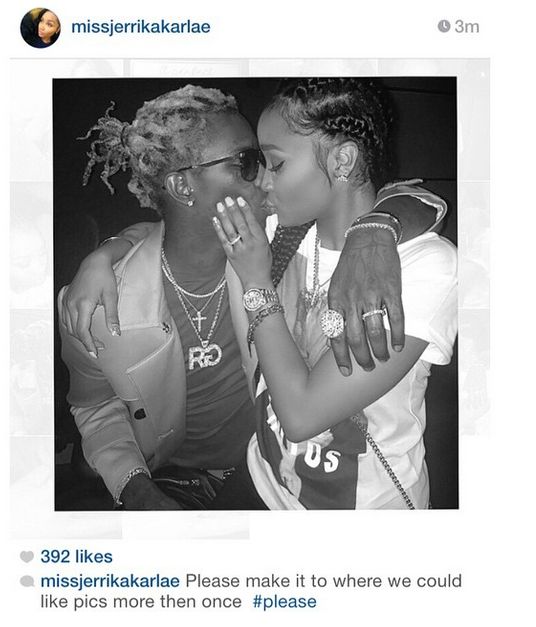 Like with Meek and Nicki, we can't help but think there is a publicity aspect to Thugger's engagement (or whatever this is.)
Barter 6 better sell after all the stops he's pulled.
Discuss