Young Thug, Gunna, and 26 other YSL members have been arrested in Fulton County, Georgia on 56 counts, including charges of conspiring to violate the Racketeer Influenced and Corrupt Organizations (RICO) Act, murder, armed robbery, and participation in criminal street gang activity.
Young Thug is specifically accused of giving permission to two Blood members to kill YFN Lucci in jail. Lucci is locked up and awaiting trial on a murder charge. The attempt on Lucci's life was either unsuccessful or never happened.
In 2019, Lucci's car was shot up. Thug and Lucci had beef at the time, and prosecutors believe Thug may have been involved in that hit, too.
In addition, investigators have tied a car Thug rented to the murder of a rival gang member in 2015.
Prosecutors believe that in that addition to being a famous rapper, Thug is an active Blood gang member and local set leader.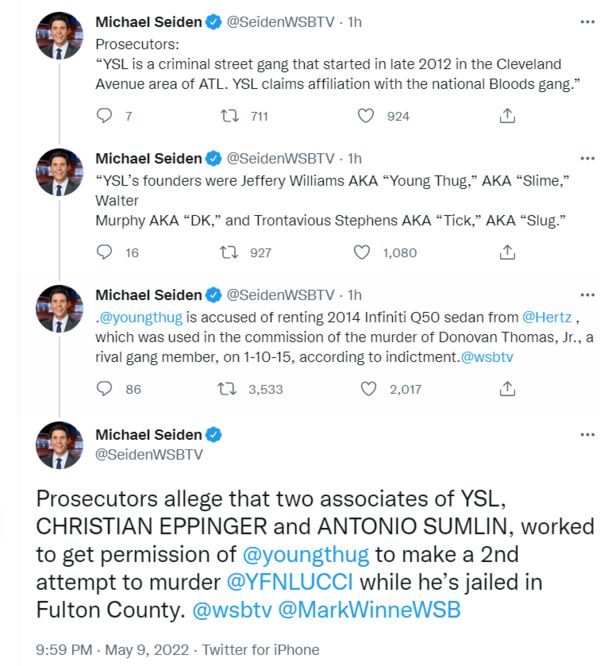 Police arrested Young Thug and about ten other people today at Thug's Buckhead home.
YOUNG THUG ARRESTED IN RAID 😳

🎥: Gmurfee7 pic.twitter.com/r2Wf3CXKlK

— My Mixtapez (@mymixtapez) May 10, 2022
Discuss