Everyone was fearing for Young Thug's life when they noticed he had switched his social media photo to El Chapo's wife, Emma Coronel Aispuro.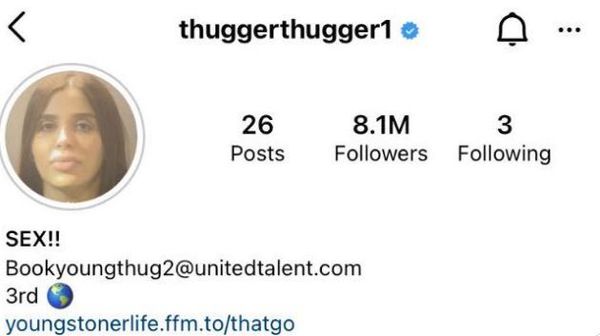 Aispuro was arrested for conspiracy to unlawfully import and distribute illegal drugs last week.
Now Thug is explaining the move, and explaining he meant no disrespect to El Chapo, Aispuro, or the Sinaloa Cartel by it.
Young Thug speaks on why he made drug lord El Chapo's wife his profile picture‼️👀 pic.twitter.com/5LYWzs8kMd

— RapTV (@raptvcom) February 27, 2021
"El Chapo is wife the most solid woman I ever in my life ran into, man. That's why I posted her on my page," the Young Stoner Life Records CEO said. "I ain't with none of that meme shit. Loyalty. 1000. Respect it. For life."
What makes Thugger's explanation odd is that there are reports Aispuro is planning on ratting high-ranking cartel officials and is headed for witness protection.
Discuss