Young Thug is the latest rapper to be accused of stealing his cover art.
Reddit user Golf x Wang alleges that his girlfriend drew a picture of Thugger a couple of weeks ago, and now that etching has become the cover of his new mixtape Slime Season 3.
In the Reddit thread, Wang says that his girlfriend's image " got a bit of exposure on instagram - Thugger's girl liked it (forgot her name) and I saw it a bunch on twitter. But then out of nowhere this happens!"
He says his GF was never contacted (or paid) by Thugger's camp and that they are in the process of reaching out to Thug's manager.
As you can see in the photos above, the images aren't exactly the same. Most notably, the color of Thug's dreads are different. But they are certainly close enough.
Update:
Fano, who designed the album, has weighed in on the situation. He says he didn't know where Thug got the photo from at first. But now that he does he's working to compensate the artist.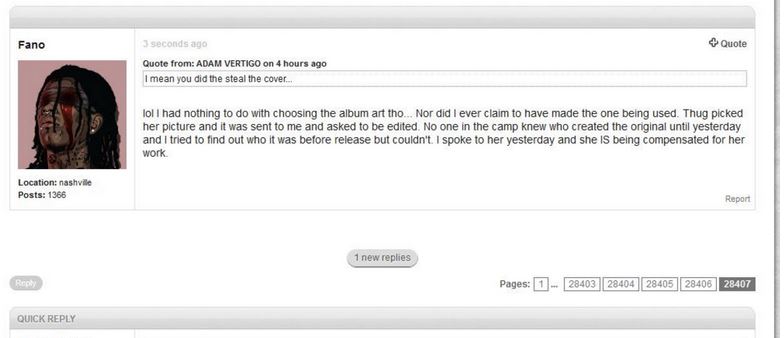 Discuss