Between Tekashi 6ix9ine, Gunna, and Boston Richey, snitching has been in the news lately.
Perhaps that's why Young Scooter felt the need to lay out Freebandz's policy on snitching for all to see.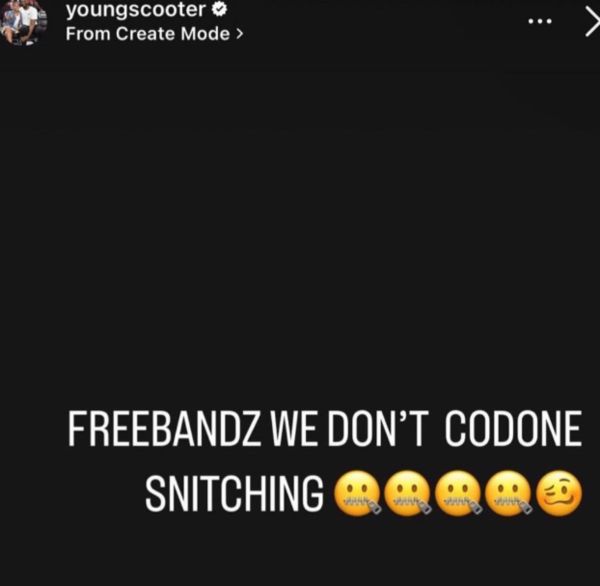 "FREEBANDZ WE DON'T CODONE SNITCHING," Scooter typed.
This is notable because Richey is still associated with Future's label.
So perhaps an internal Freebandz investigation has determined that Richey didn't snitch.
Discuss