The last time we received some quality street music from Young Scooter was with "Jugg King" seven months ago, and now to keep things moving we get a new album.
It was two weeks ago when the title track, "Trippple Cross" was dropped on us featuring Young Thug and Future.
An example of being triple crossed is if me, you, and another person rob a bank and split a million dollars three ways. If we pull off and switch cars but then we pull over to get gas and I tell you, "Go in to pay for the gas", and I pull off wit the money, you've been triple crossed. I made "Trippple Cross" the name of the project, because that's what's going on in the streets right now and I make my music off the vibe of the streets; that's where my music's super big at.
Fourteen tracks deep, Young Thug and Future as a duo and or solo are found on six of these! NBA Youngboy makes an appearance as well.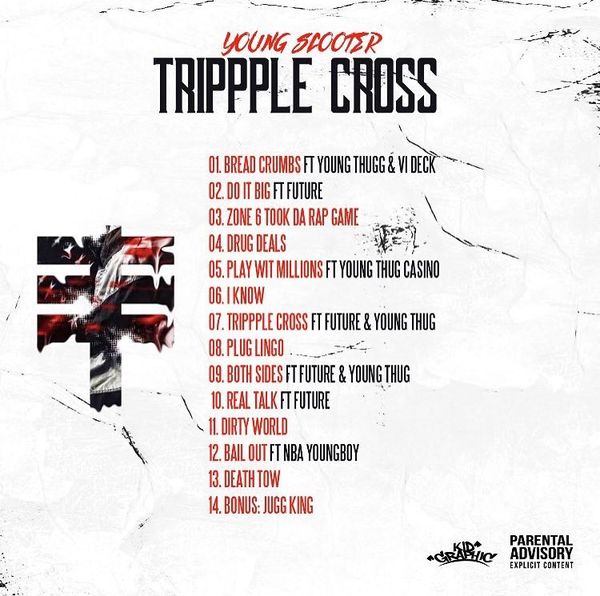 Listen now!
Discuss