If you've  listened to Young Dolph's music, you know there's a hint of comedy sprinkled into it. His sense of humor also spilled over into his Instagram following a court decision.
According to Dolph's first photo, he was ordered by a judge  to take custody of a kid, who skips school and steals, for 24 hours. Why? Who knows. Dolph's hustler spirit might have made him seem like mentor material.
The second photo is even funnier. The captions reads:
"Why dis little bad muddaf*#er jus tell me "this house is cool but let's go to the other one" ME: "what other one"? HIM: "Your traphouse..... Duuuhhhh"! ME: "Don't make me put dis belt on your little ass"‼️
Can we pitch this to become a TV series? At least we now know that Young Dolph is for the children.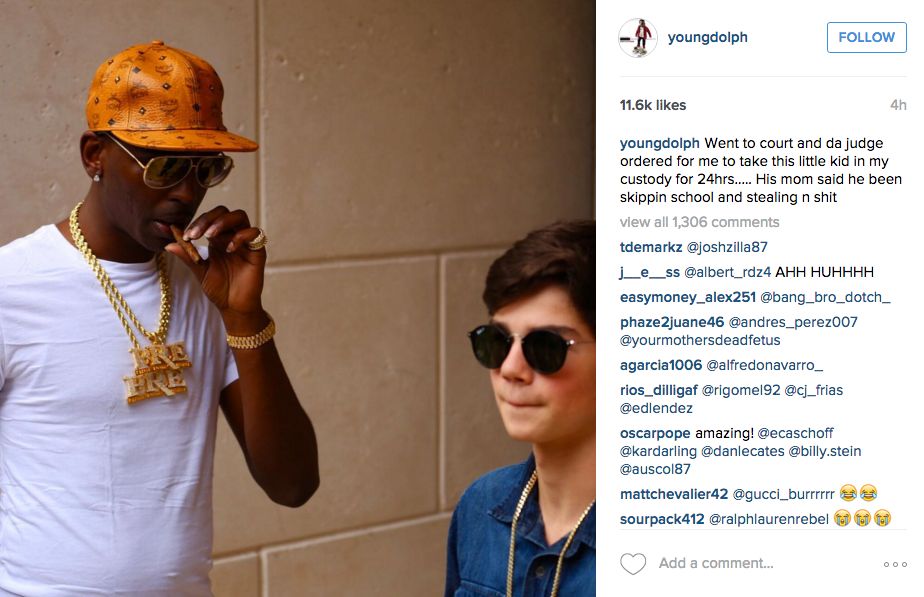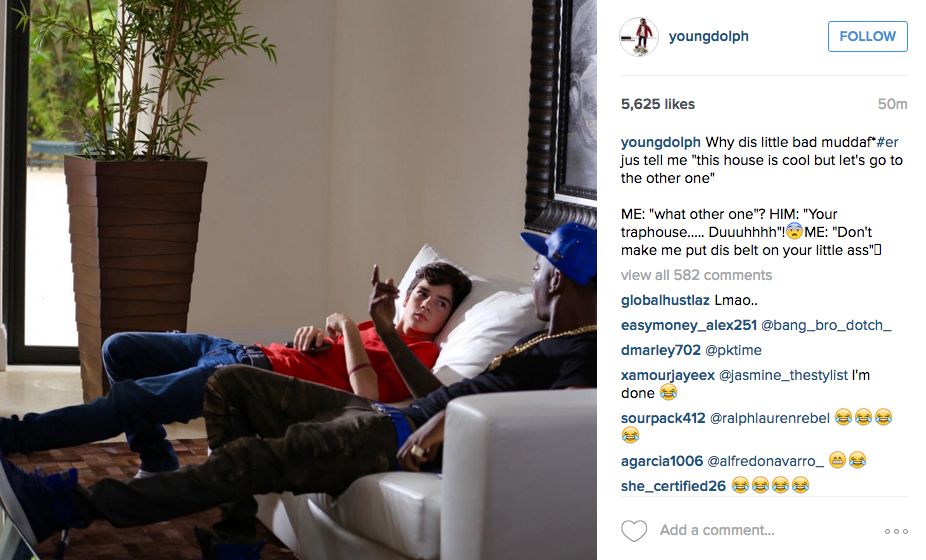 While this certainly seems like a big joke, Dolph had been due in court for drug charges.
We wonder whose kid that is.
Discuss