Young Dolph sent a shot at DJ Vlad, and the website owner responded.
It was after Vlad asked Boosie Badazz about Dolph turning down a $22 million record deal, as Dolphin claimed a couple of months ago. Boosie said he was confused as to why Dolph would turn down such a lucrative deal. The interview must've rubbed Dolph the wrong way because when he saw it he went after Vlad.
"Tell Vlad suck a dick, though," wrote Dolph. "I hear it in his voice that he still mad I never gave him an interview. #FuckkThe22Million."
Vlad then responded.
"Actually, you did give us an interview," he wrote. "Check our YouTube channel. And stop being so mad. You're winning out here."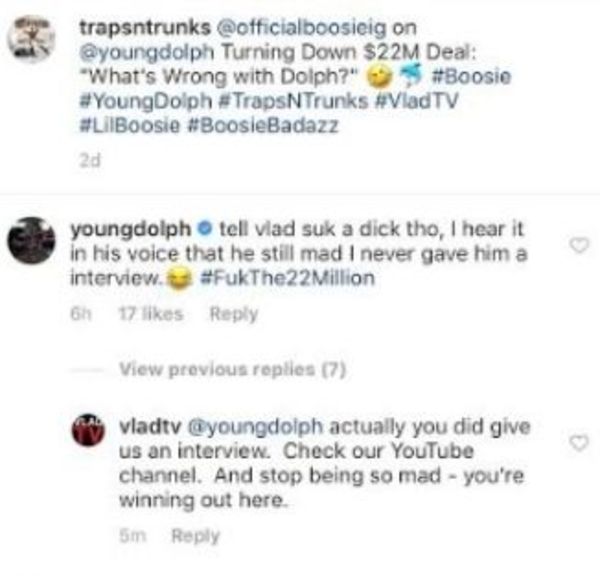 Vlad's not lying about that interview:
What do you think about Dolph's questionable memory?
Discuss