Young Dolph has been playing coy about having his truck strafed with over 100 bullets last month in Charlotte.
Now he's going to address on wax. He's been hyping his new project Bulletproof, and just dropped it's first single 'That's How I Feel' which features Gucci Mane.
For 100 shots, I heard you paid 100 stacks Hope you got your receipt, go and get your hunnid back For the new coupe, I paid 400 flat Smash your baby mama, wow, then I sent her back Sittin' in the truck, smokin' on a blunt Then I realized, I think I hit somebody's shooter You think I'm goin' out like Pac and Biggie, you must be stupid The millions keep callin' my phone and I'm headed straight to it, Dolph raps.
Although, Dolph sounds like he knows who shot him up, he doesn't mention any names on 'That's How I Feel'.

But the tracklist for Bulletproof, which drops April 1, suggests that he soon might.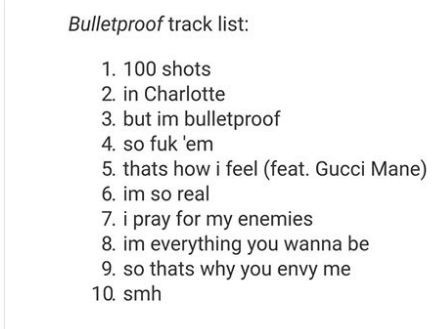 Discuss