The big news over the last few days in 6ix9ine land is Tekashi's continued trolling of YG and the Manhattan DA's Office intention to lock him up for 1 to 3 years because he violated his plea deal on his notorious use of a child in sexual performance charge.
That all came together in this Instagram Story post from YG.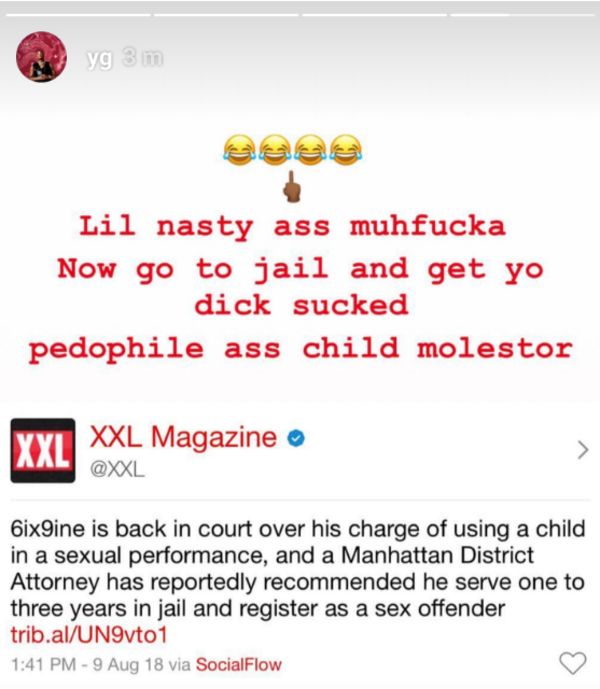 "Lil nasty ass muhfucka. Now go to jail and get your dick sucked. Pedophile ass child molester," YG wrote above a tweet about 69's predicament.
69 will learn on October 2 whether the judge will take the prosecutors' advice and send the rainbow troll upstate where he could conceivably be forced into unpleasant sexual performances.
Do you think Tekashi can lawyer his way out of this one?
Discuss