YG made his overall feelings on Teka$hi 69 known when he co-signed The Game's scathing, receipt-filled attack on their fellow Blood earlier this week.
But the West Coast spitter really let it fly last night in an anti-69 Instagram video
"Nigga on Bompton and Piru, nigga fuck 69! Nigga! On Bloods. What's happening Blood? Fuck 69! Nigga! Yeah! 4Hunnid said it, bitch," YG ranted.
YG also chimed in on Twitter.
I WANT ALL THE SMOKE.

— YG (@YG) March 23, 2018
69 first responded to YG's anger with a LOL in the IG comment section.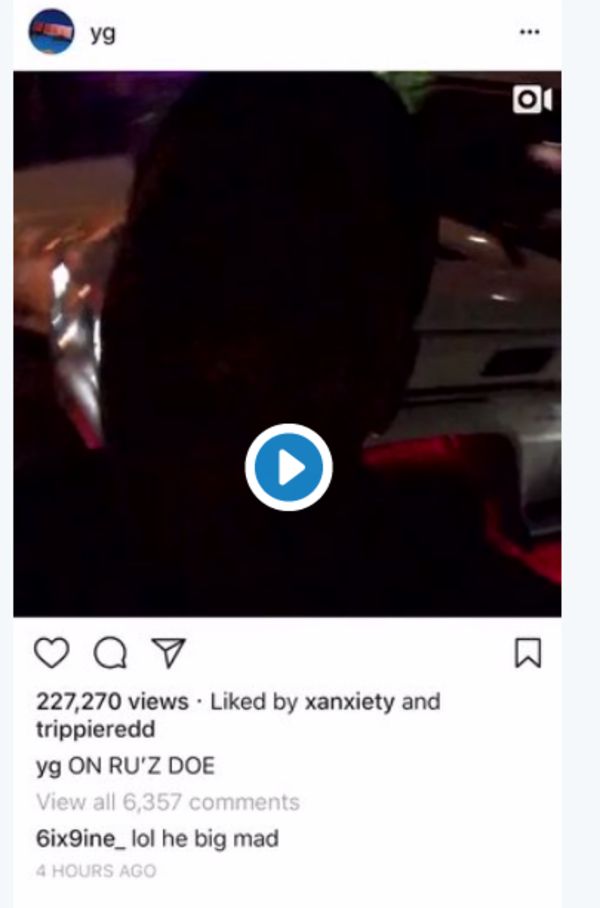 Then, during his Breakfast Club interview this morning, 69 dismissed YG as a "clout chaser."
What do you think about YG's rare emotions vs. 69's trollish detachment?
Discuss