Back at the end of 2014, DJ Mustard put his issues  with YG over money out in the open. Since then, the two have kept their distance, severing the working relationship they once had. In all the updates for YG's upcoming sophomore album, Mustard's name was never brought up.
Over a year later, the dynamic duo has reunited during Coachella.
"For a whole year me and this nigga DJ Mustard ain't been BOOL at all," YG writes on Instagram. "But niggaz FINALLY sat it down and holla'D like some successful azz day 1's pose 2 ✊ & uhhhhhhh now.... WE BACK BITCHES!!!!"
Since Still Krazy is still being worked on, maybe we'll see DJ Mustard on a few songs.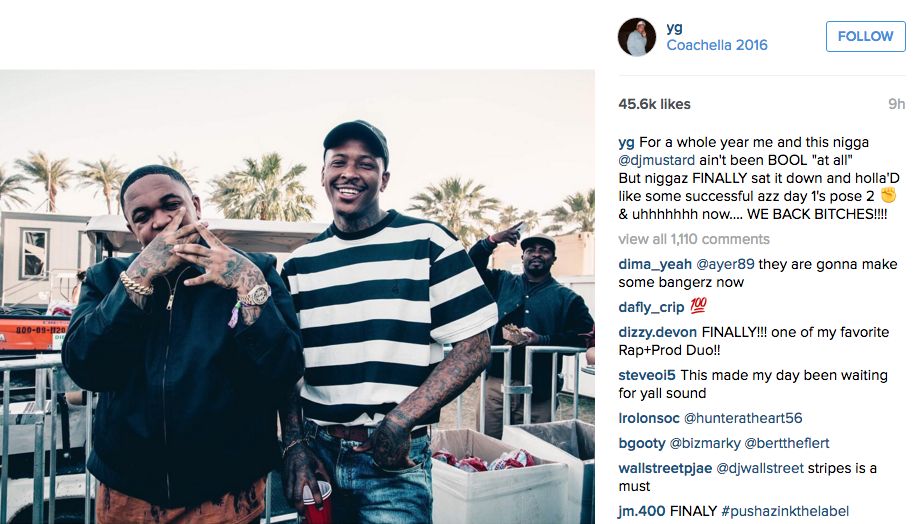 Discuss