On Monday, we caught wind of a nasty Instagram exchange between My Krazy Life collaborators YG and DJ Mustard.
Mustard accused YG of not paying him for his beats on the album, and YG fired back defiantly with a bunch of F-bombs. But whatever was going on between them was forgiven as 2014 turned to 2015. Early this morning, Mustard posted a new Instagram photo of the duo palling around some pretty fancy rides.
"What ya thought a head up was gone end this ?! Jokes on yall dick heads !!!!" was Mustard's caption, raising the possibility that this was all some sort of attention grabbing prank. Whatever it was, it certainly provided the opportunity for all sorts of jokes about Mustard and beef.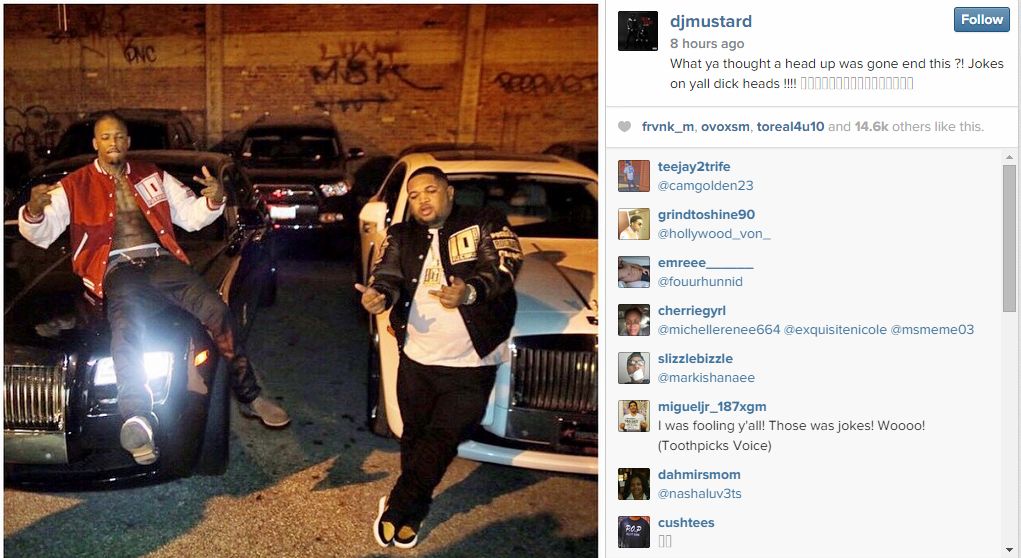 Discuss