A good chunk of Young Thug's YSL crew took deals in Georgia's RICO case against the gang/label.
However, YFN Lucci, who is being tried for an unrelated murder, isn't going that route.
Despite allegations that Young Thug had Lucci's mom shot at and that Thugger ordered a prison hit on Lucci, YFN refused to testify against Thug.
He explained his logic in an Instagram post from jail.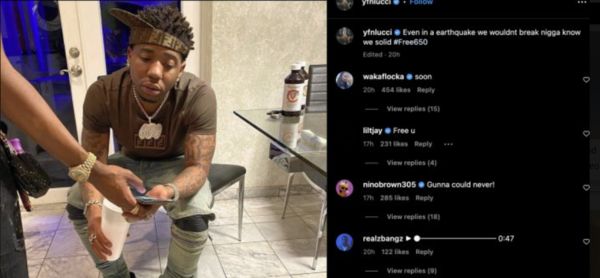 "Even in an earthquake, we wouldn't break n*gga know we solid #Free650," he typed.
Is Lucci a hero or a fool?
Discuss