Floyd Mayweather's daughter Yaya once stabbed a girl for creeping with her baby daddy NBA Youngboy.
Her attack on Asian Doll was milder.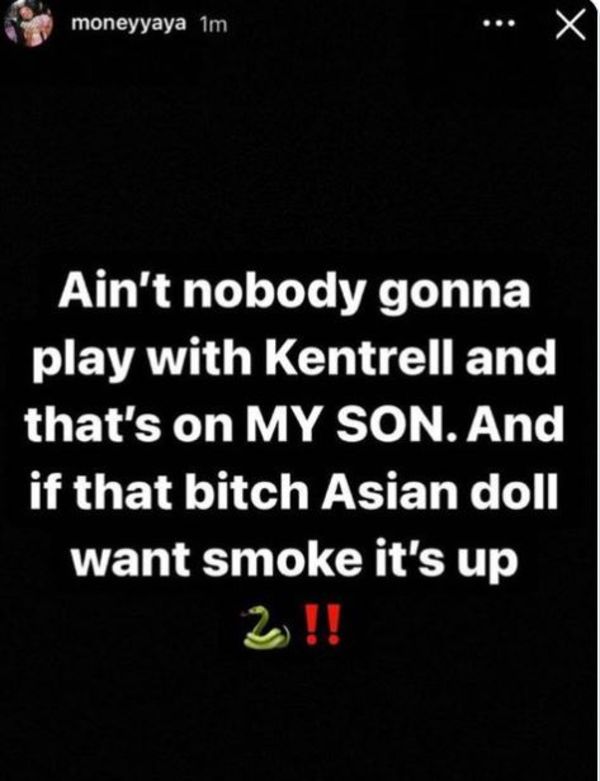 "Ain't nobody gonna play with Kentrell and that's on MY SON. And if that bitch Asian Doll want smoke it's up," the famous offspring.
The post was quickly deleted. Now Yaya is saying she never posted it and it's a fake.
"I never posted that. Stop making fake post and involving me in stuff that has nothing to do with me," she typed.
Discuss