XXXTentacion's first posthumous album Skins had a 132K first week, almost exactly what his sophomore album ? did earlier in 2018.
So his estate dropped a second posthumous album Bad Vibes Forever on December 6.
Despite some good features and his estate's best efforts to juice up sales, the album only had a 65K first week.
December 10, 2019
"We're asking you guys to help by streaming and sharing the album as much as possible this week. We have until Friday to make this count. Please show your support and do everything you can to get Jah where he deserves to be, at number one," read a Tweet from XXX page.
Bad Vibes Forever ended up finishing 7th and was bested by an album from a more recently dead rapper.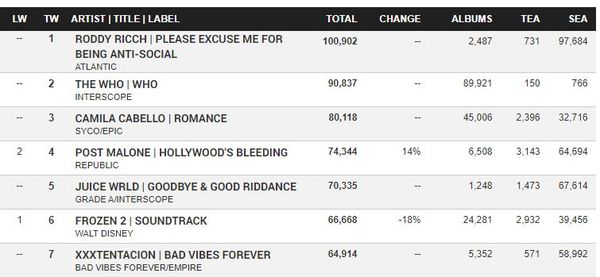 Discuss