Is going to prom with your cousin the new thing with the rappers?
Over the weekend, Drake chaperoned his second cousin Jalaah Moore and her date to her prom in Memphis, Tennessee.
At 19, XXXtentcion is almost the right age for prom. So he one-upped his one-sided rival Drake by taking his cousin to the prom.
Here are some photos of the cousins enjoying the fun.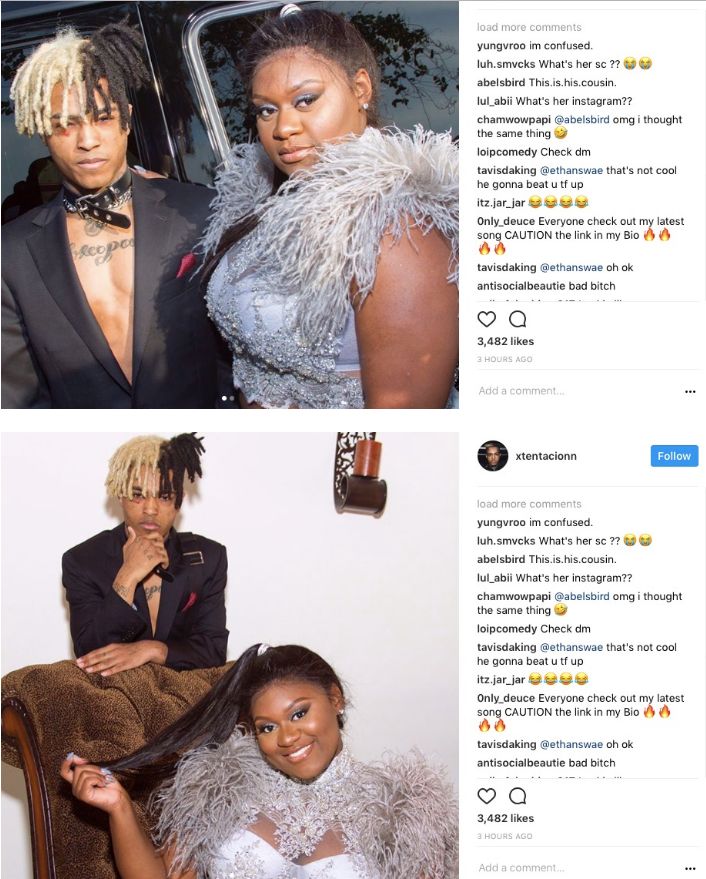 Discuss