The article title isn't an error, the album is actually called "?".
We all know that XXXtentacion is known for his antics, but, hey it works for him...
Late last night it was revealed he will be dropping an album this Friday, March 16th. Along with that announcement came a message: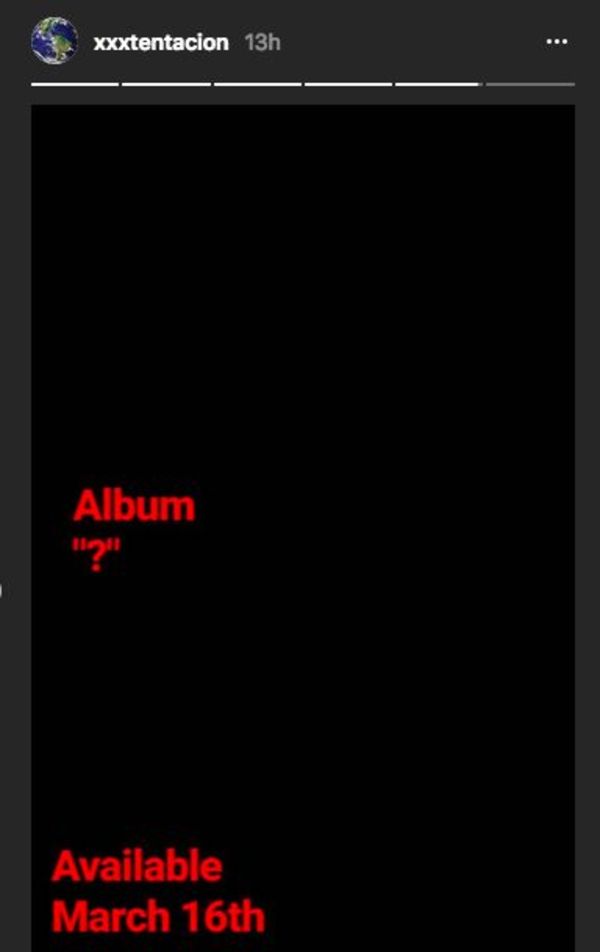 You'll be able to relax, have fun, and feel happy.
Very positive words from someone who receives so much negativity. In fact, there's no doubt he has had an interesting, roller-coaster ride to success, yet has made his mark as one of the new generation's most intriguing young artists.
Last year he dropped his debut, "17", project which actually won over many reluctant listeners and even got a Kendrick Lamar co-sign.
John Cunningham, the producer behind X's recently released tracks "SAD!" and "changes" posted the track listing via Instagram but later deleted it. Well, guess what? We still got it: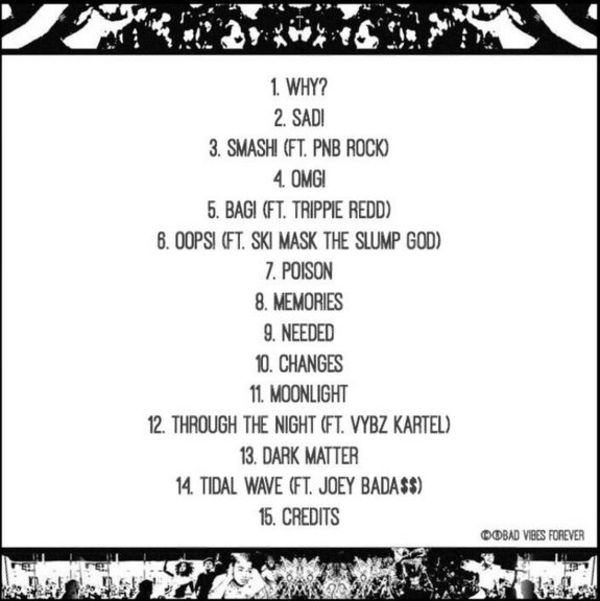 The rumored track listing features Vybz Kartel, Ski Mask The Slump God, PnB Rock, Trippie Redd, and Joey Bada$$.
Who's waiting on it?
The two singles that have already been released can be listened to below:
SAD!:
changes:
Discuss