The weekend, there was Twitter talk that XXXtentacion was arrested in Las Vegas for hitting a middle-aged woman in the face.
Given that XXX will soon go to trial for beating a female and has a well-documented history of bizarre behavior, one could see why people bought the rumor.
So XXX jumped on Twitter and denied that he was arrested or hit a woman in one of his now signature rants.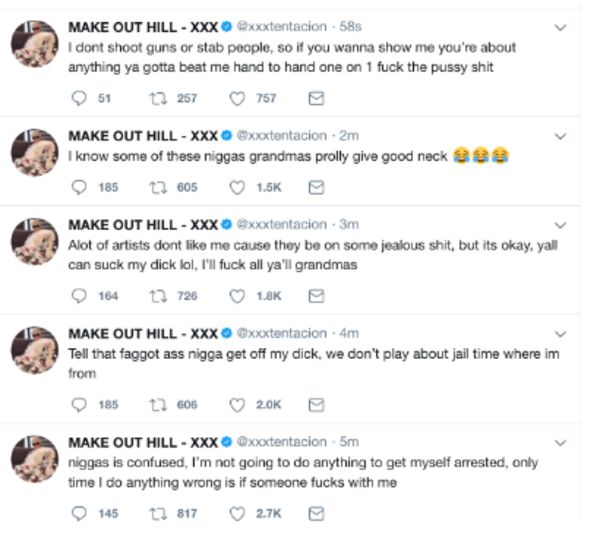 It seems that XXX is going after Ugly God here, because Ugly tweeted out "Free X" in response to the rumor on old lady punching.
But XXXTenatcion eventually deleted those tweets and took it all back in a Tweet that's still up.
but forget everything I said, thats just my demon speaking, trying to bring the worst out of me, but It wont happen, my intentions are pure

— MAKE OUT HILL - XXX (@xxxtentacion) November 13, 2017
Discuss