XXXTentacion claims the Migos just jumped him in LA.
Earlier today, the 19-year-old posted a series of videos in which he rips the trio for pulling a gun on him, fighting him unfairly, and then running away.
However, he holds none of that against Offset's girl Cardi B. XXX got on IG this evening to tell 'Bodak Yellow' rapper it's still nothing but love.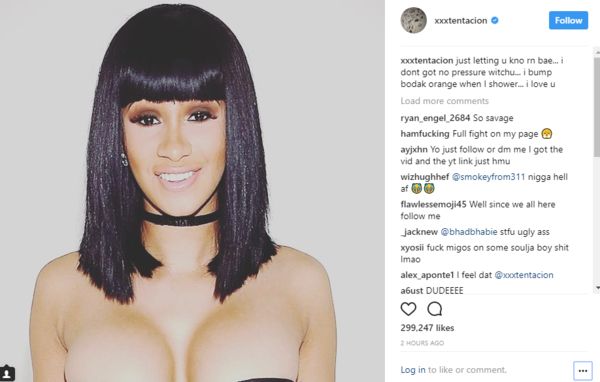 He also posted a photoshop which showed Takeoff running away from him. You can check out the full video of XXX's rant (and of Takeoff taking off) below:
Discuss