Woodstock 50 is bound to be the most talked about festival of the year, if just because of its iconic brand name.
The original Woodstock is still the most famous music festival of all time, and for its 50th year anniversary, it's staying fairly close to its rock roots.
But there will be a few Hip Hop artists on the bill, including JAY-Z, who will headline the final day.
The Killers and Dead & Company will open the first two days.
Run The Jewels, Princess Nokia, Chance The Rapper, Taylor Bennett, Common, and Vince Staples have also been announced.
Woodstock 50 will take place this Aug. 16–18, 2019 in Watkins Glen, N.Y. Check out the poster below: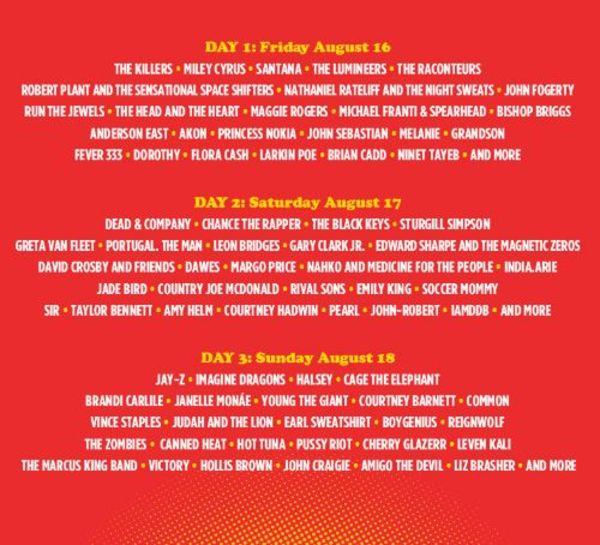 Discuss