'For Everybody' is a Juicy J track. But the bars of feature Wiz Khalifa is what's going to grab all the press. Listen to the track, which also features R. City, below.
Wiz Khalifa has been playing out his increasingly nasty divorce from Amber Rose in public, so why not go in on her in verse, too?
"Man, I fell in love with a stripper/ funny thing is I fell back out of love quicker," he raps, a clear shot at Rose.
"Bottles be turning these girls into thots/Instagram turning these wives into hos."  Again, everybody knows Wiz is hitting at Amber. In fact, he basically roasts her the entire verse.
And if there was any doubt whom Wiz was shading, that should be cleared up by the cover art that comes with the single. It's a photo of Wiz and Juicy at Khalifa's wedding to Rose.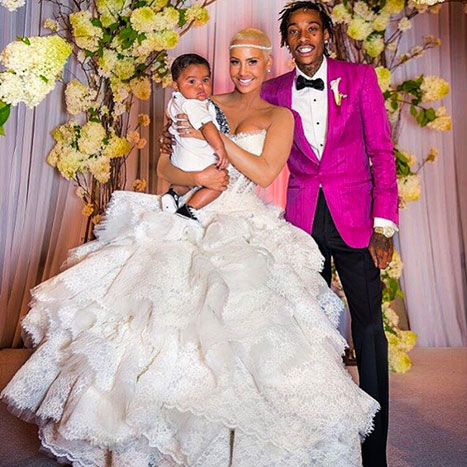 For the latest Hip Hop tracks and news, follow us on Twitter.
Discuss