Wiz Khalifa has been hoping around North America with punk/pop band Fall Out Boy this summer.
When that's over, he's going to join up with A$AP Rocky and do Europe.
The pair, who toured the US together in 2013, just announced a new joint tour of the old world that runs between October 13th and 28th and hits 11 European cities.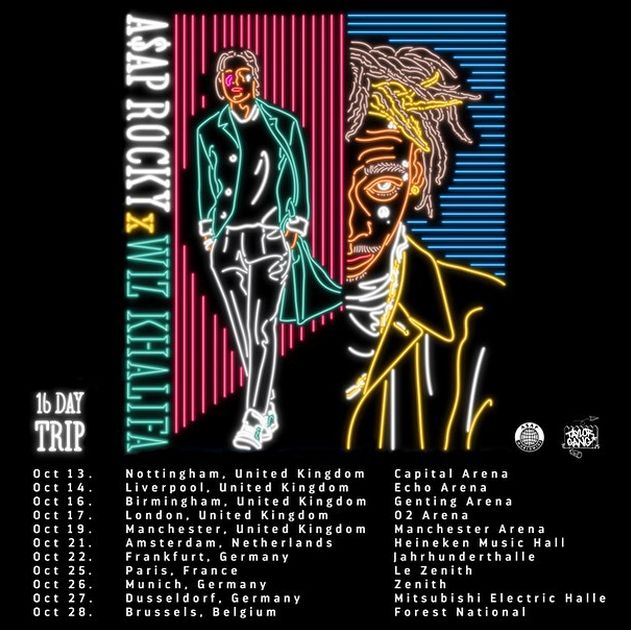 Last time Rocky was over in England he got into an intense confrontation in a London bagel shot. Maybe on this trip Wiz will bring something with him to keep A$AP calm.
Discuss