Jada Smith and August Alsina's "entanglement" was all the rage this summer.
In the aftermath of Alsina's revelation about his affair with Will Smith's wife, Will sat down with Jada on her show Red Table Talk to discuss what had happened.
At one point during the chat, it looked like Will was crying and a Jordan-esque meme was born.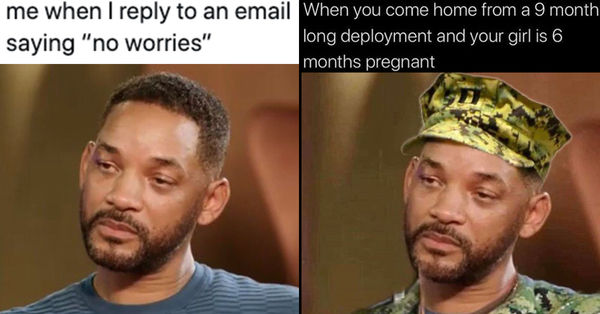 Will and Jada just had another talk, in which they discussed Will's now-famous facial expression.
According to both, Will wasn't crying.
"He doesn't cry. He wasn't crying," Jada claimed
"We were shooting at midnight because we were trying to rush and go to the airport in the morning," Will said. "I said reshoot it but it played out. Everyone is like 'Poor Will.' ... They love theyself some Will.
And why did it look like he was crying if he doesn't cry?
"Because I drink so much coffee I get dehydrated and it makes my eyes watery," he explained.
You buying that?
Discuss