On this coming episode of BMF, Eminem will portray fellow famous Detroit caucasian White Boy Rick.
50 previewed the performance on social earlier this week.
Vlad TV reached out to White Boy Rick to see what he thinks about Shady playing him.
He was all for it.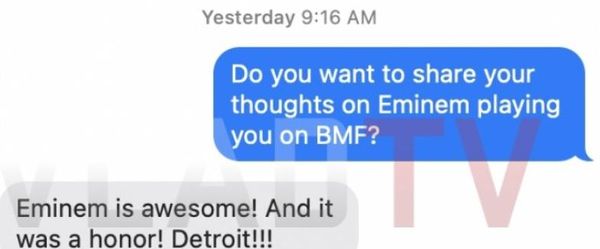 "Eminem is awesome! And it was an honor! Detroit!!!"
White Boy Rick recently sued the police for $100 million, claiming he was coerced into helping the police when he was a helpless 14-year old. Despite his cooperation, he was ultimately given a 30-year sentence for drug dealing.
Discuss