Westside Gunn has been hospitalized for the second time this month.
This afternoon, the Griselda spitter posted an IG Story in which the paramedics come and get him.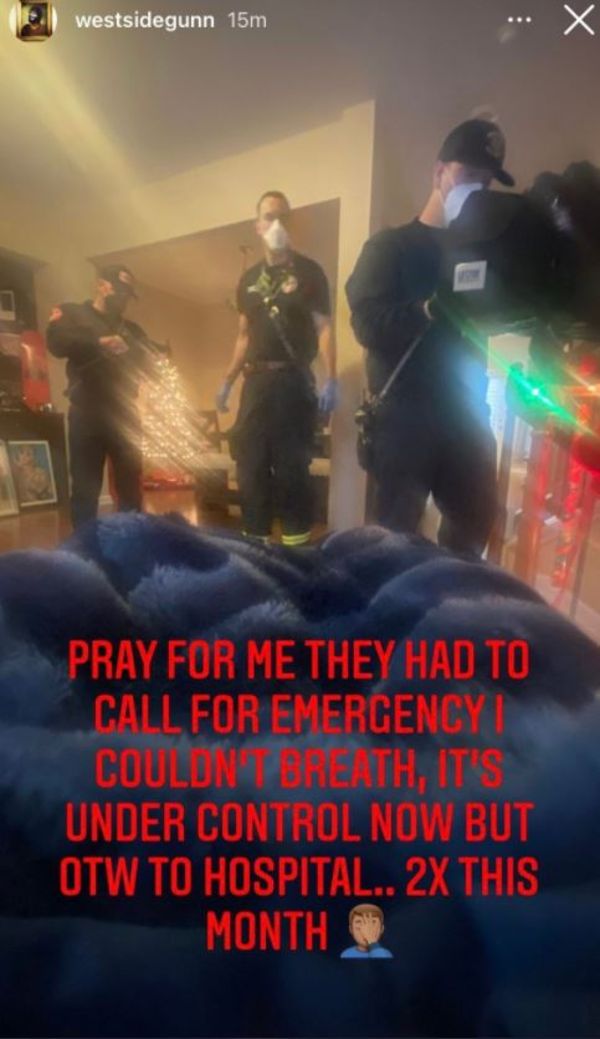 "Pray for me they had to call for emergency," Westside typed. "I couldn't breath, it's under control now but otw to hospital. 2x this month."
Gunn was previously hospitalized with COVID.
It's unclear what his ailment is this time.
Prayers.
Discuss