Marilyn Manson has been mostly canceled after catching four sexual assault cases.
We say mostly because Kanye West threw the shock rocker a lifeline and involved him in his Donda album and promo.
During all of that, Manson linked up with Westside Gunn, who put a photo of their interaction on Instagram.
Some of the Griselda member's followers objected to the photo, and Gunn argued with them in the comments.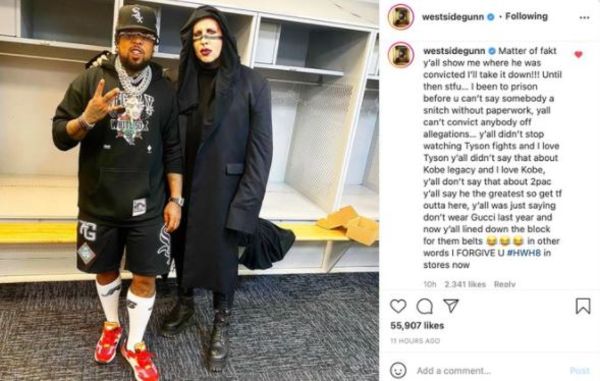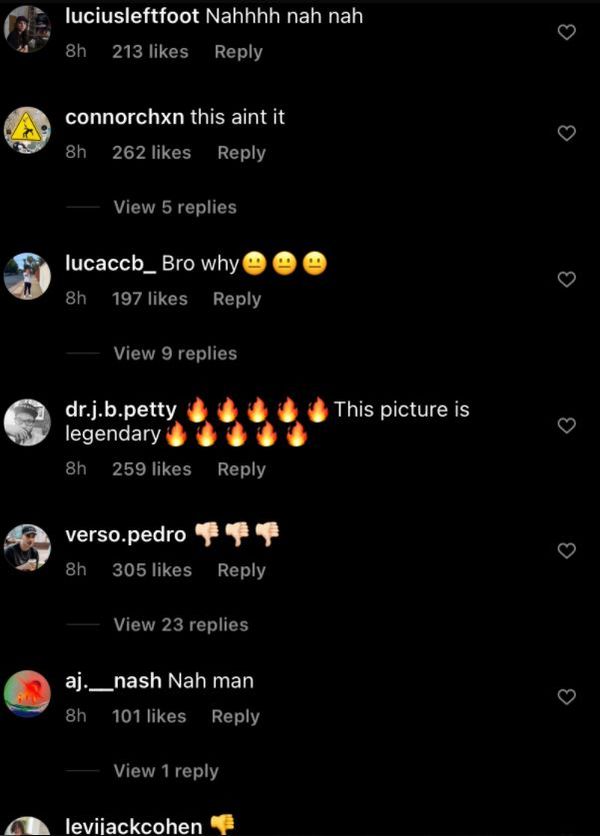 Ultimately he took the photo down. But first, he explained himself.
"Matter of fakt y'all show me where he was convicted I'll take it down!!! Until then stfu… I been to prison before u can't say somebody a snitch without paperwork, yall can't convict anybody off allegation," Westside typed. "Y'all didn't stop watching Tyson fights and I love Tyson," he wrote. "Y'all didn't say that about Kobe legacy and I love Kobe, y'all don't say that about 2pac y'all say he the greatest so get tf outta here, y'all was just saying don't wear Gucci last year and now y'all lined down the block for them belts. in other words I FORGIVE U #HWH8 in stores now."
So why'd he take it down?
Discuss