Baton Rouge rappers Boosie Badazz and Webbie used to make music together.
They don't anymore. During Boosie's recent Vlad TV interview, he was asked about Webbie. He said there was no beef, but they just no longer see eye to eye. He also mentioned that he might be open to doing music with him again in the future.
Webbie responded to the interview on Instagram by co-signing a comment that suggested money had changed Boosie.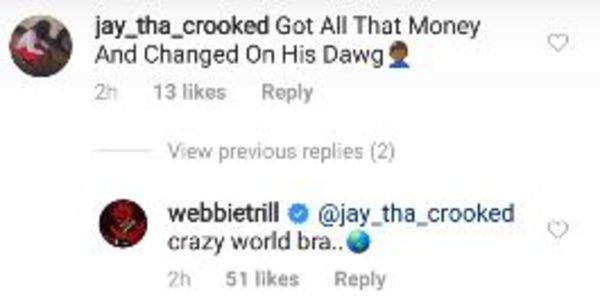 "Crazy world bra," Webbie wrote about the money changing Boosie theory.
Webbie used the same phrase on an IG post that might be about the interview. He also directly addressed the interview on Instagram.
Would you like to see Boosie and Webbie go back to making music?
Discuss